Medusa Design Office — Sudbury, Suffolk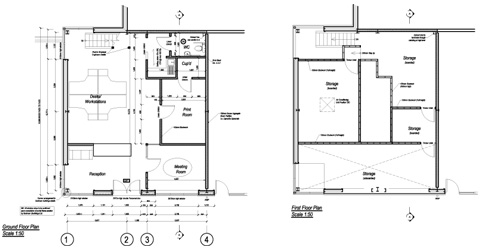 Medusa Design moved into new offices at the end of 2005, after designing 12 No. Industrial Units for Addison & Byford Ltd, and It was decided that Unit 6 would be perfect for the practice.
The interior layout was purposely designed & built for our needs, an open plan studio area, which allows the 3m high corner glazing to the front & rear of the office to flood the building with light. A 3d walk through was produced before work commenced on site to visualize the layout and this can be viewed here.